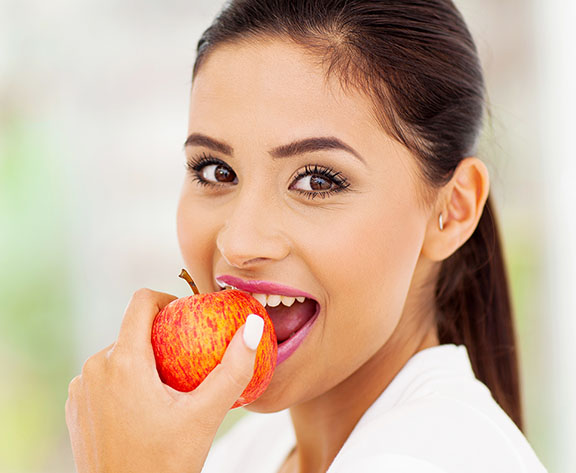 FOODS
Good food and drink is a cultural asset.
At the same time, eating nowadays is about more than just consuming nutrients – it's also about enjoyment and experiencing well-being. We contribute to this with our various flavouring solutions. Our products are also safe, suitable for storage, and easy to use.
Flavors foralcoholic beverages
Flavors fornonalcoholic beverages
Flavors for confectionery items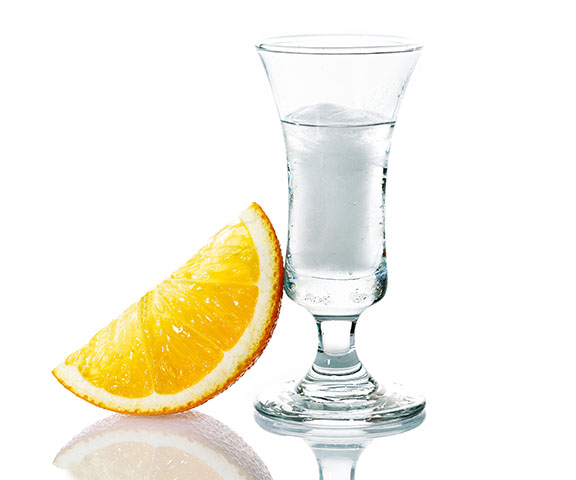 Flavors for spirits
As recognized experts in spirits, we can create both traditional and innovative beverage concepts for you.
Herbal, fresh, fruity, floral: No flavor profiles are foreign to us, or too unusual to develop an individual product for you. Based on the traditional extraction methods of distillation and maceration, we produce both natural flavors and flavors with a large percentage of natural components. Fruit juice concentrates, colorings, sugar, glucose: When you work with us, you receive everything from a single source.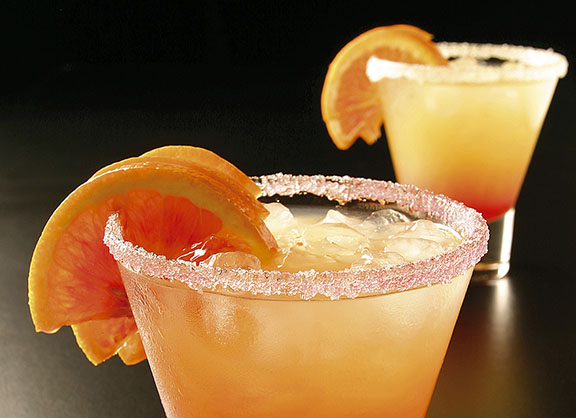 Flavors for
alcoholic beverages
Our expertise ranges from beer-based mixed beverages to flavored sparkling wine and even traditional mulled wine.
The highest premise in all these activities is developing high-quality products on as natural a basis as possible. In this area, our product development activities are geared toward customers' enthusiasm for experimentation. We place products in mass market niches on a targeted basis.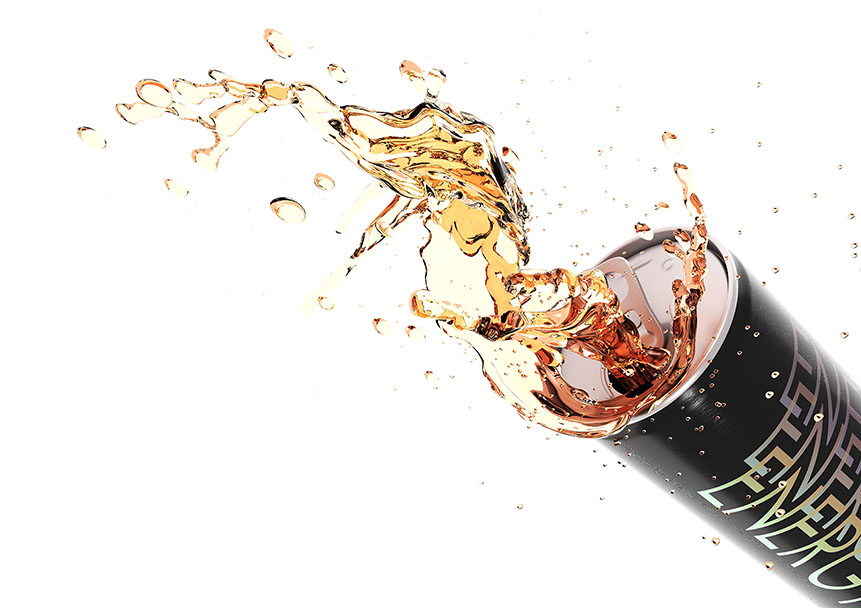 Flavors for
nonalcoholic beverages
Through intelligent reapplication of the flavors we use for alcoholic beverages, we can offer even small quantities of flavors on a cost-effective basis in particular.
This makes us an appealing point of contact for startups and developers of creative products. We view particular product requirements as an incentive that motivates us to support you. For example, we have close, longstanding working relationships with selected partners in the organic soda segment.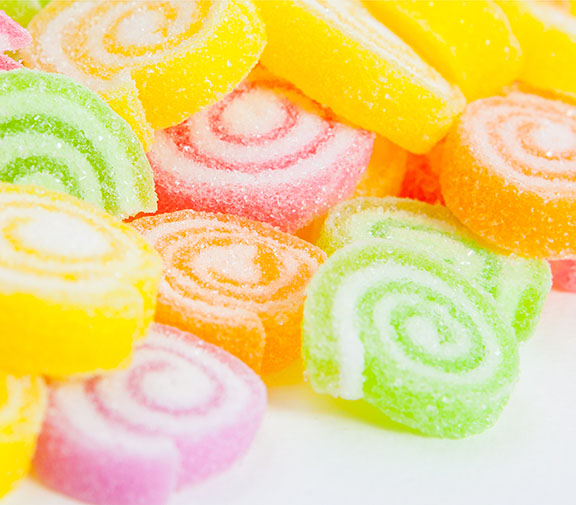 Flavors for confectionery items
From apple to lemon and everything in between, we cover the full range of flavors for the confectionery and baked goods industry.
In this segment, we supply manufacturers of hard and soft candies, jelly and gummy items and baked goods. In line with the final application, we can rely on our flavor building blocks on a targeted basis here, proposing an application-ready solution to meet your needs.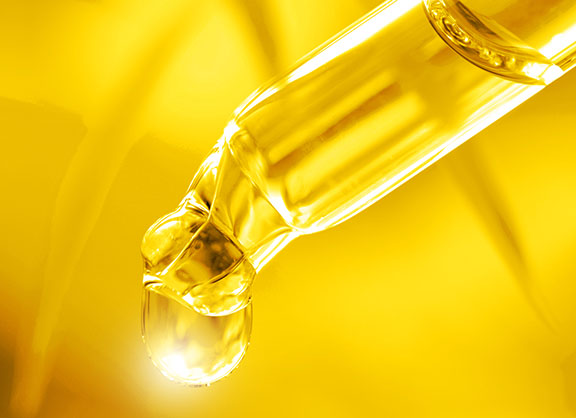 Essential oils
There's nothing we like better than working with natural raw materials. The high concentration factor and good storage capability of essential oils are among the specific reasons these substances are used in flavors.
Especially in savory and herbal applications, essential oils such as nutmeg oil, pepper oil and oils derived from many other herbs and spices are the preferred raw material within the herb and spice sector. In addition, we also produce individually adjusted blends of natural or artificial fragrance components, adjusted specifically to your application.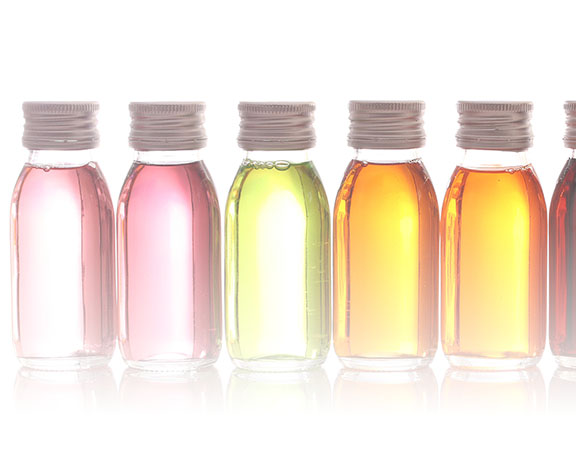 Chemical flavors
It is a credit to our industry that it has been possible to produce safe, clean, and affordable foods since the start of industrialization.
Chemical flavorings join natural molecules in making a big contribution to this. Many of our raw materials supplement formulations and ensure enjoyment among end customers. From soda and candy to baked goods, without high-end chemical flavors, many products would lack that special flavor boost.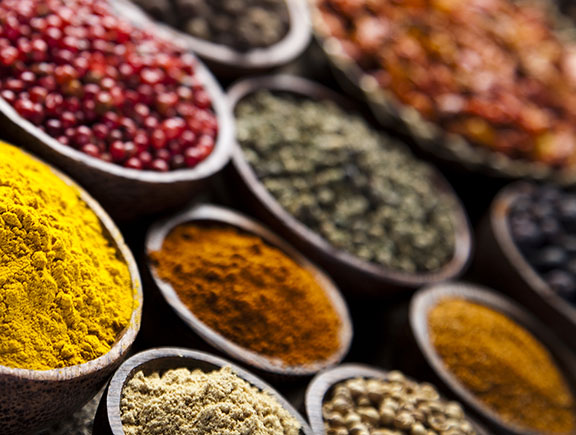 Oleoresins
Oleoresins are predominantly extracted from spice plants, so they are used especially in the herb and spice sector.
The word "oleoresin" has two components: "oleo-" points to the essential oil that is present in almost all oleoresins, and "resin" stands for the resinous or waxy substances that are also extracted. This gives oleoresins a special advantage, because unlike essential oils, they create a broader taste profile. This product group is put to versatile use in marinades, sauces, and toppings as a result.