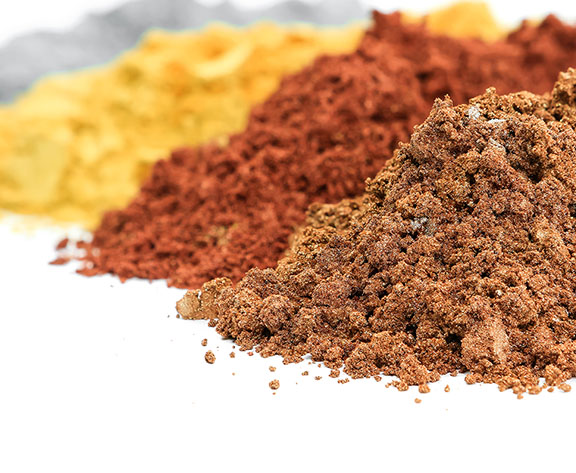 INGREDIENTS
Raw materials with pure quality.
The customer's interests are paramount: In the raw materials segment, as elsewhere, we aim to be your problem solvers. When you work with us, you receive tried and tested quality and short delivery times. Imports, customs clearance, and regular market observation: We handle it all for you so you can focus entirely on your core business.

With goods in stock valued at over € 12 million, we have approximately 1,000 different raw materials in stock, all so that we can supply you with the appropriate quality at the right time and at a price appropriate for the market. And all the while, you benefit from our in-house application expertise, which is how we know and understand what you require of your raw materials.

Our broad range of ingredients includes everything from essential oils and chemical flavourings to distribution of fatty oils, fruit juice concentrates, and other standard ingredients for spirits. Our spectrum of delivery options is supplemented by a large number of specialty products, such as absolues, oleoresins, and coloring agents.