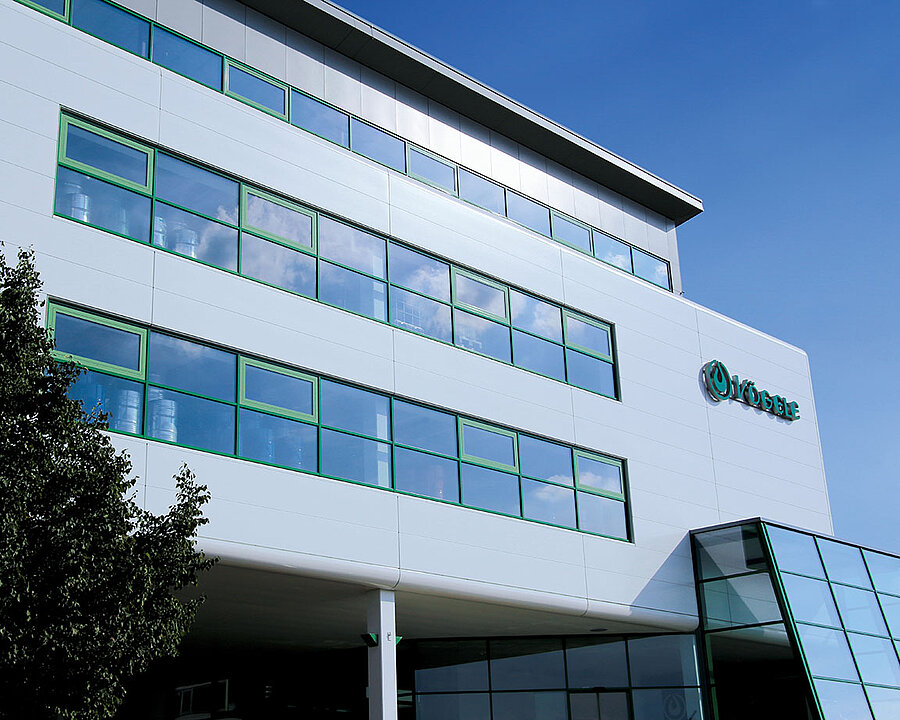 VÖGELE – ABOUT US
Four generations and seven decades of company history have made us a highly regarded partner within our industry.
Consistency, dependability, and straightforwardness are the values we stand for. We don't have any fancy marketing language – just honest products.
Safe, secure, high-quality and contemporary items can help you create successful products for all your markets, all over the world.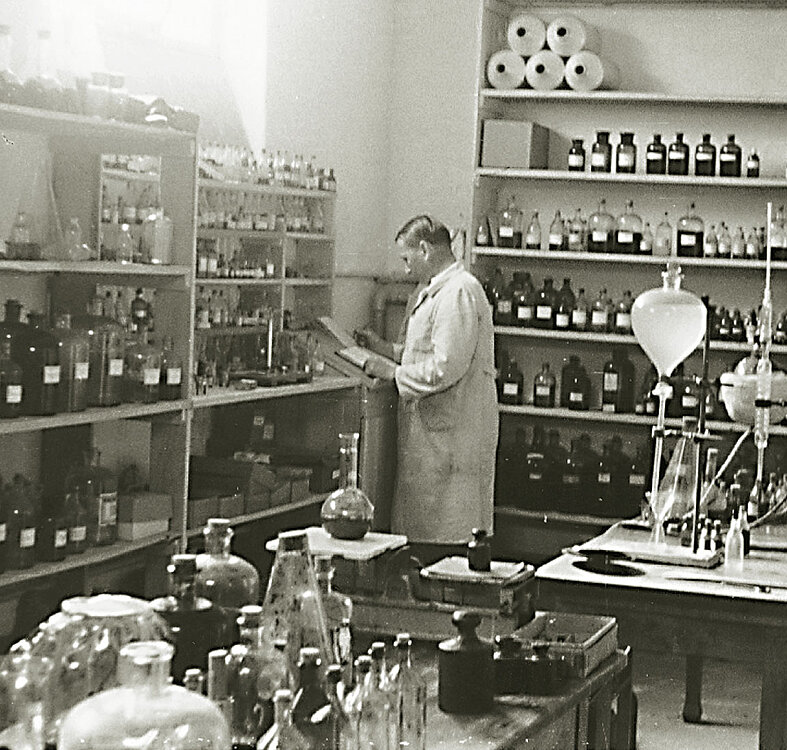 History
The development of Vögele can be summed up in a single sentence: more than 70 years of steady growth.
The company was first founded in 1949 by Hans Vögele and his father, Johann, a fact that is still reflected today in the company name "Joh. Vögele KG."

Erich Vögele took the helm in 1984, taking over a stable company that was recognized as a specialist in flavourings for spirits and a source of essential oils in select quality. During the boom of the 1990s, consistent further development followed, with an expansion of production activities, markets, and business segments. The acquisition of ERAMEX GmbH and the passing of the leadership to the fourth generation, Bertram Vögele, marked the start of the internationalization of the Vögele brand. Thanks to consistent organic and inorganic growth, the company is now globally networked and one of the most important suppliers of the complete flavour and fragrance product range.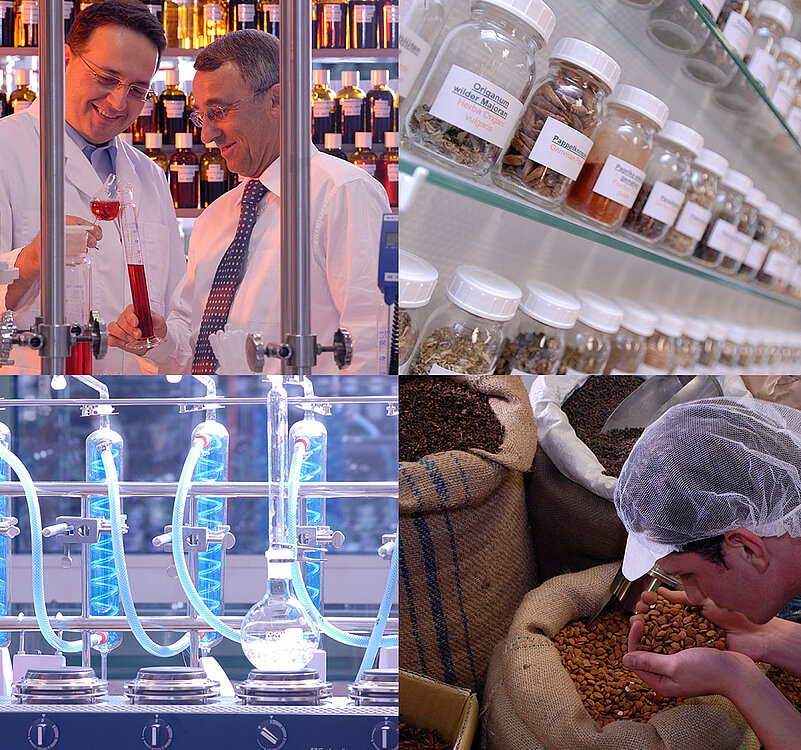 Vögele today
Today, Vögele is part of Germany's "F+F" (flavour and fragrance) industry.
With 85 employees, the company is large enough to cope with the challenges the future may hold, but also small enough to be there for its partners on an individualized, targeted basis. "Complexity is what we do" – that's the challenge we have to meet, but it is also a matter of course for us. Our day-to-day business involves both individualized customer solutions in sales and distribution and tailor-made products. Extensive quality assurance certifications, high document quality, long-term planning and lasting reliability make us a strong partner.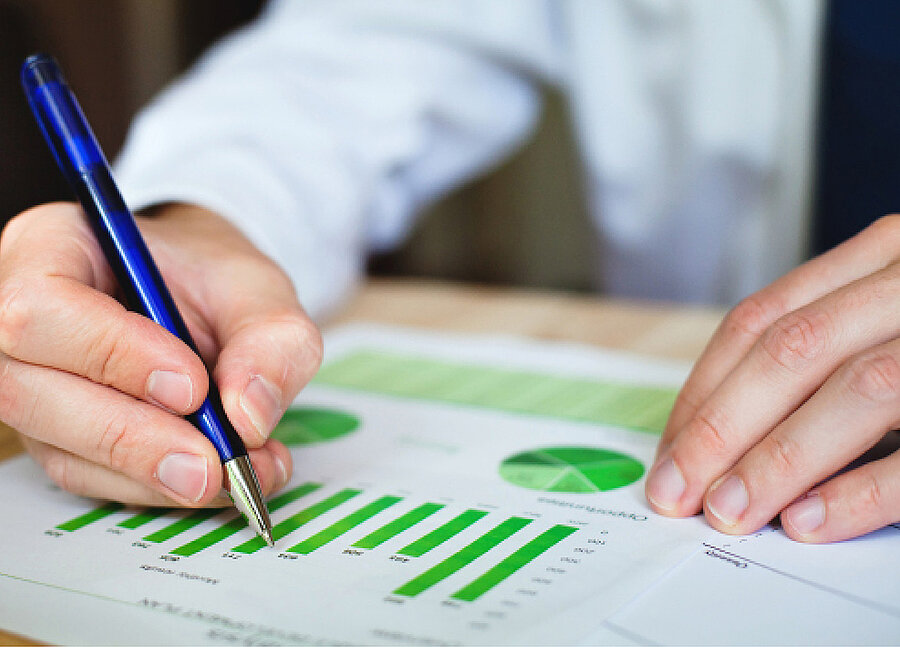 Core values
Guiding principles
"It's only sustainable if it's renewable" – that is our motto, and it guides our daily activities in terms of developing and selecting our products. At the same time, sustainability and a spirit of partnership are also the focus of our dealings with customers, suppliers, employees, and partners. The goal is for all of these areas to yield a single consistent, balanced, holistic picture of our core values.

Sustainability in generating prosperity
Our most important goal as a company is to use the value creation spurred by demand to generate prosperity. In the process, we aim to take the interests of our employees, partners, the local area, and – wherever possible – of producers and processors in our countries of origin into consideration. Through long-term partnerships in particular, our objective is to have a positive effect on standards of living in source areas. Our top priority is making sure this business objective does not conflict with those below.

Sustainability in using resources
We are aware that the earth's resources are limited, so they must be used sparingly and efficiently. That's why we select the most suitable raw materials according to our body of knowledge when we develop and select products. Although we use primarily natural substances, we are committed to using synthetic raw materials when it makes ecological and economic sense to do so. We operate our building and facilities with as little use of resources as possible and constantly push to conserve energy.

Sustainability in dealing with people
We maintain a spirit of partnership throughout the supply chain. To us, sustainability means a high level of dependability and taking responsibility for our actions. Transparency and ongoing optimization of processes to benefit partners and consumers are also part of our commitment as a company. We view ourselves as a place of joint personal development. Employees are involved in decision-making processes, and they take responsibility for their tasks. The engagement of our people is the wellspring of innovation and part of the company's value all at once. As a result, we are explicitly committed to ensuring that our staff members share appropriately in the company's positive development. We recognize the creative and inspiring power of cultural diversity. When selecting employees, we are careful to ensure that everyone has an opportunity to join us in available positions, without discrimination, and we cultivate a tolerant, open working climate.

Sustainability in our investments
Throughout our history, sustainability and good stewardship of resources have been given equal priority as criteria in the process of deciding on investments. Economic and ecological aspects typically go hand in hand. In the interests of our natural environment, we prioritize conservative use of resources where this makes sense economically.

Legal compliance
To protect the environment and people, we observe national and international laws ourselves, and so does our network of professional and trade associations. We strive to stay up to date on all of the specifications at all times and to satisfy all regulatory requirements.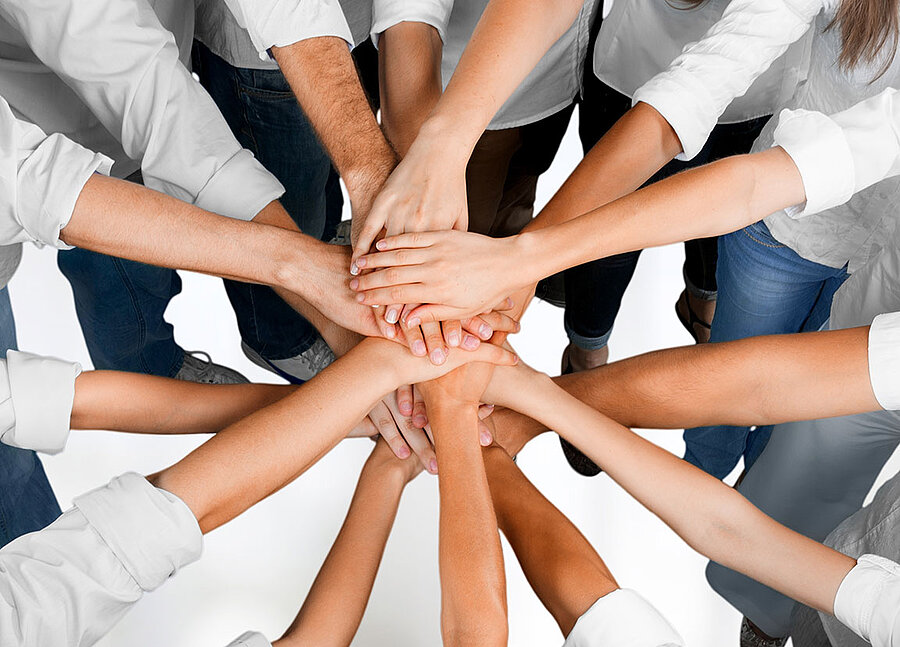 Engagement
Every year we provide financial support to social, environmental and political projects and organizations. For us, transparency is a basic condition of everything we do. We make no exceptions when it comes to donations and grants.

Below you will find the detailed distribution of our commitment.

Grants
Amount
2022
Social
UN World Food Programme (Maecenata Foundation)
5.000
Lebenshilfe Gießen e.V.
1.500
Hölderlin-Gymnasium Lauffen
100
Verkehrswacht Heilbronn
1.000
German Red Cross
200
Environmental
myclimate
5.586
myclimate - Reforeastation in Uganda and Nicaragua
10.000
UNICEF - Water acts
5.000
OroVerde - Tropical Forest Foundation
10.000
2021
Social
UN World Food Programm (Maecenata Foundation)
5.000
Civic Foundation Lauffener anzetteln e.V.
5.000
Lebenshilfe Gießen e.V.
1.500
TV Lauffen Handball
500
German Red Cross
200
Alliance 90/The Greens
300
Verkehrswacht Heilbronn
1.000
Environmental
myclimate
10.000
OroVerde - Tropical Forest Foundation
10.000
UNICEF - Water acts
5.000
Greenpeace
100
2020
Social
UN World Food Programm (Maecenata Foundation)
5.000
Civic Foundation Lauffener anzetteln e.V.
5.000
Lebenshilfe Gießen e.V.
1.500
German Red Cross
200
EnerGeno Heilbronn-Franken eG
9.600
Friends' Association Hölderlin-Realschule Lauffen
119
Environmental
myclimate
3.000
UNICEF - Water acts
7.000
Climate Conference Simultation
1.000
Greenpeace
100